Fibrex Replacement Windows Installation in Greater Nashville
Add beauty to your home with durable, low-maintenance window replacements
Renewal By Andersen Nashville installs Fibrex replacement windows that offer all of the strength and stability of wood windows with the energy-efficiency and minimal maintenance of vinyl windows.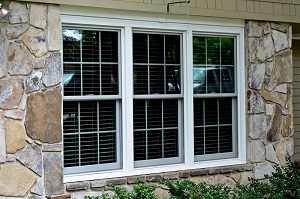 Fibrex windows are energy-efficient, beautiful, sturdy, and easy to maintain.
Fibrex, a wood composite that is exclusive to Renewal by Andersen, is the best window framing material in the industry. This cutting-edge window frame material is designed to combine the best aspects of traditional wood windows and vinyl windows, so that you can enjoy the durability of wood while also benefiting from the low-maintenance features of vinyl. Not only are our Fibrex window replacements built to provide lasting beauty, they will also boost energy-efficiency for better home comfort and lower heating and cooling bills.
If you're looking for new window installations that require very little upkeep and can handle any weather, Renewal By Andersen Nashville's Fibrex replacement windows are the answer. Call us or contact us online to schedule your free cost estimate in Nashville, Brentwood, Franklin or nearby.
Advantages of Fibrex window installation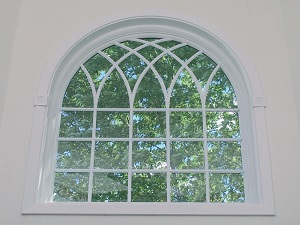 Fibrex windows are available in numerous shapes and styles, from traditional to specialty window installations.
If you're wondering how Fibrex compares to other window frame materials such as vinyl windows, wood windows, and fiberglass windows, we can put your mind at ease!
Durability: Fibrex window replacements are twice as strong as vinyl. Vinyl window frames have a much higher expansion and contraction rate, which means that they can bow, causing the glass seal to break. Fibrex windows, on the other hand, feature a weathertight seal that will protect your home from the outside elements even during extreme temperature changes.
Energy-efficiency: Fibrex replacement windows have superior thermal insulation that will keep your home warm in the winter and cool in the summer. In contrast, aluminum window frames are known to conduct hot and cold air so that heat can leak out during the winter and seep in during the summer. Upgrading to Fibrex windows will help you save money on your energy costs!
Aesthetic appeal: Fibrex composite wood material is designed so that our window installations can have narrower frames. This allows more glass space, as well as a better view to the outside. Vinyl frames are much thicker, while fiberglass window frames can only be made into straight lineal designs. Fibrex windows are versatile; they are available in many color options, and can be customized for any shape or style.
Maintenance: Renewal by Andersen's exclusive Fibrex window installations are guaranteed to last for years to come. They are covered by warranties to ensure that they will never crack, peel, rust, or corrode. Fiberglass window frames are painted, which means that they might need frequent maintenance.
Contact us for a free Fibrex window replacement estimate
Are you ready to upgrade your home with high-quality replacement windows? Fibrex windows installed by Renewal By Andersen Nashville will increase your home's curb appeal, property value, and weather resistance. Schedule a free in-home consultation and window installation estimate in Brentwood, Nashville, Franklin or nearby.
Looking for a price? Get a no cost, no obligation free estimate.