Window FAQ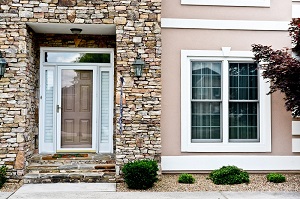 We're here to help you get the right solution for all your replacement window and door needs.
Have questions regarding your windows? Renewal by Andersen has the answers. Here is a list of frequently asked questions we're asked about replacement windows from Tennessee homeowners. We hope that our answers will help you to make a more informed decision on your window replacement needs.
What is a replacement window?
A true replacement window is a window that's custom built to fit within the opening of an existing window. It's built to fit precisely and can be installed without disturbing the interior and exterior areas around the window.
Why should I replace my home's windows?
Window replacement affords a variety of benefits including higher resale value for your home, reduced energy bills, and increased comfort of your home.
What is Low-Emissivity or Low-E Glass?
Low-E Glass is outfitted with a microscopically thin, virtually invisible, metal or metallic oxide layer deposited directly on the surface of one or more of the panes of glass. The Low-E coating reduces the infrared radiation from a warm pane of glass to a cooler pane, thereby lowering the U-factor of the window.
What is Fibrex?
Fibrex is a sustainable composite material that combines the strength and durability of wood with the easy maintenance of vinyl. For further information, visit our Renewal by Andersen page.
How much money can I expect to save on my heating and cooling bills?
The amount of money you will save on your heating and cooling bills is relative to the type of window you currently have installed, but Renewal by Andersen windows will help you save money on your energy bills. For more information on saving money on your energy bills, please visit our Renewal by Andersen page.
What type of warranty comes with the windows?
All of our replacement windows come with a warranty which covers Fibrex for 20 years. This warranty is transferable should you sell your home. For more information, visit our Window Warranties page.
What types of Payment methods & Financing do you offer?
We offer a variety of payment methods and financing options (with approved credit) depending on promotional period. For more information, visit our page.
Looking for a price? Get a no cost, no obligation free estimate.